Our People
The Theodore House is committed to servicing the Baltimore-Washington Metropolitan area. This is a structured program that will provide affordable housing, spiritual advice, counseling, outpatient care, job placement and job readiness to those due who are homeless due to HIV and drug and alcohol addiction.
Tamikia Randall
Executive Director/Ceo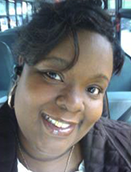 Tamikia was born in raised in Baltimore City and attended Mergenthaler High School where her trade was Cosmetology. Tamikia has experience in nursing, customer relations, human resources and management. She attended college for two years as a nursing student when she realized that she wanted to help end the homeless epidemic created by drug/alcohol addiction, especially with men and women who are HIV positive.
In 2005 her father passed due to complications from continued drug use. I started this program so that I can try to provide assistance to men and woman, along with affordable housing, so that maybe I can alleviate some of the homelessness in Maryland.
Tamikia has been the director of The Theodore House for more than 5 years, running the program successfully on her own with very little funds or assistance.
Tamikia lives in Elkridge Maryland with her two children Zyare and Justin.
April Young
President of the Board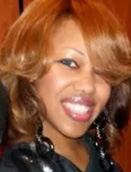 April's strong commitment to helping others and extensive experience in various leadership positions are an asset to Theodore House as well as the community at large.
Work History: Senior Operations Manager of Y&L Transportation Co., Inc , Administrative Assistant to the Broker of First Trust Realty, Business Consultant (President) for The Y Group, former Burmont Community Home Owners Association, President of the Board and Volunteer at Theodore House
Sonin Jones
Secretary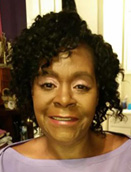 Mrs. Sonin Jones is a licensed family daycare provider, with over 17 years of experience. I bring to The Theodore House my compassion and dedication as Secretary of the board. I look forward to working with the board to bring forth its mission of helping people to become all they were created to be.
Lisa Hawkes
Treasurer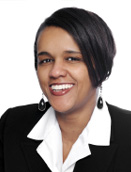 Lisa is a Baltimore native and a graduate of Mergenthaler Vocational Technical High School.
In 1998, Lisa started her real estate career with Kim Nunnally Realty, Inc. She represents clients throughout the Greater Baltimore Metropolitan area and has several years of experience working with developers in the sale of new and renovated homes. She is affiliated with the Maryland Association of REALTORS® and the Greater Baltimore Board of REALTORS®
Lisa is a member of the Greater Gethsemane Missionary Baptist Church in Baltimore, where she serves on the Mobile Feeding Ministry and the Senior Ministry. She loves helping people and spending time with her family. She enjoys traveling, bowling and playing basketball.
Lisa resides in Baltimore County, Maryland with her husband, Darrell and daughter, Monique.
Ja'Net Randall
Donations coordinator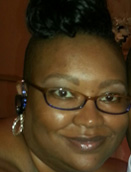 Ja'Net Randall is owner if Styles By Ja'Net Salon in Catonsville MD, and licensed for over 20 yrs.
Also foster parent for over 12 years taking care of troubled youth in the community. Ja'Net resides with her husband Bryan and 2 children, Arnetia and Deshai, in the Windsor Mill area.
Ms Rosetta Randall
Program Coodinator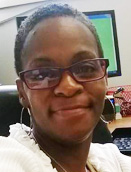 I absolutely enjoy volunteering with the Theodore House.
We would like to welcome our newest addition to The Theodore House, Ms. Rosetta Randall. Ms. Randall is the Program Coodinator for Theodore House; she brings years of substance abuse experience and loves working for the program.ĺ
Jasmine Washington
Volunteer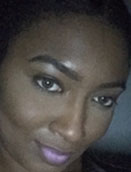 I absolutely enjoy volunteering with the Theodore House.
It's fun to work around people who are passionate about what they do, and care about the company they keep. I always have a good time, and it's no question that I feel welcomed. I feel like I've known everyone for years! So glad I was introduced to such a genuine and hard-working group of individuals.
Meet Our Virtual Volunteer: Wylene Small!
Wylene Small
Virtual Volunteer
Working with Ms. Tamikia Randall at the The Theodore House is a very rewarding experience. I share my administrative abilities and Ms. Randall allows me to be creative and learn new skills. Also, the most rewarding part of volunteering is my efforts help promote the mission of TTH. Ms. Randall is an awesome leader and it is my pleasure to work with her.